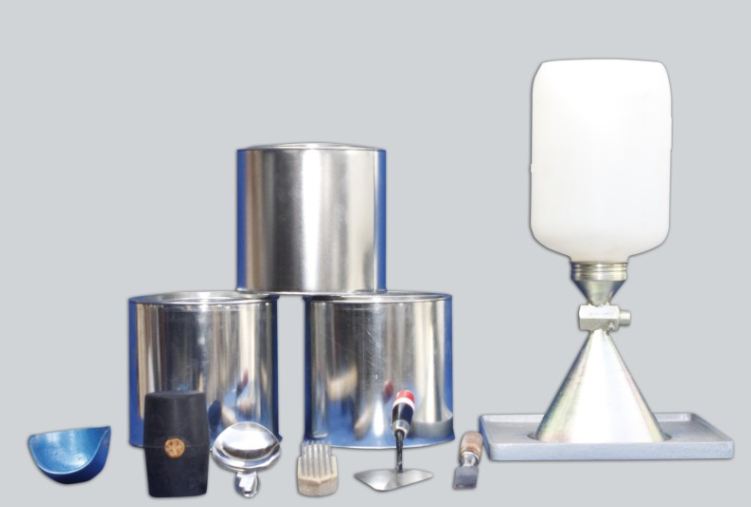 PP 23-1289 SAND CONE TEST SET
Soil Equipment

ASTM D-1556 / AASHTO T-191Density apparatus used in to determining of density of soil in place by the sand cone method. The apparatus consists of a 4 litres jar and detachable cone having a brass valve with a 12.7 mm diameter orifice.
Dimensions (l x w x h)

70 x 50 x 50 cm

Gross Weight

50 kg
Consists Of:
Sand Cone Bottle, Plastic, 4 ltr. cap. approx.
Sand Cone Funnel, Seamless metal, turning stopper, 6 1/2" dia bottom, 1/2 neck dia.
Base Plate, Cast alumunium, 12" x 12".
Graduated Sand, Uncemented sand, passing # 10, retained # 60, 25 kg cap.
Sample Can, Round can, tinned metal.
Rubber Mallet, Wooden handle, 0,5 kg weight.
Back to List
|
Add to cart