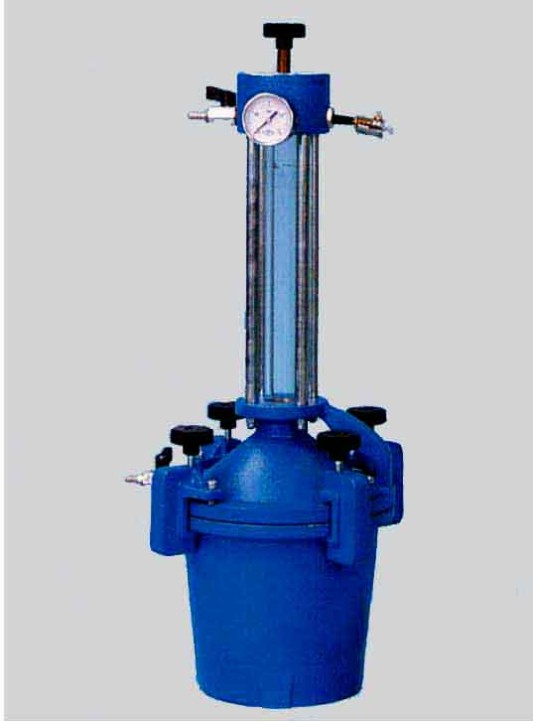 PP 24-1272 AIR CONTENT OF FRESH MIXED CONCRETE
Concrete Equipment

ASTM C-231 / AASHTO T-152 For determining the air content of freshly mixed Concrete from observation of the change in volume of concrete with a change in pressure.
Dimensions (l x w x h)

40 x 40 x 100 cm

Gross Weight

20 kg
Consists Of:
Air Entrainment Meter 5 ltrs capacity. 2" maximum aggregate size, direct reading 0 - 10% manometer, hand pump.
Carrying Case Wooden Box.
Straight edge 40 cm length.
Rubber Mallet Rubber head, wooden handle.
Tamping Rod Machine Steel, galvanized 16 mm dia, 600 mm length.
Back to List
|
Add to cart